Description:
Come take a walk through Procedural Safeguards. What is that?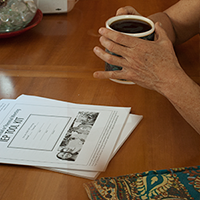 You know the information packet you receive at every IEP meeting (Individualized Education Plan) and file away? It contains your and your child's Special Education rights and protections. We'll go through the packet one page at a time to help you better understand those rights.
This is Part 1 of a 2-part training. Watch for Part 2 next month which will focus more on potential remedies available to you and your child should you need them.
Understanding your rights empowers you to be an effective member of your child's IEP team.
EVENT TIME: 10:00 am – 12:00 pm
Free for families / $25 for professionals