Description:
Do you have experience you could share with another family?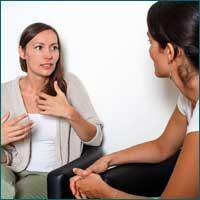 Become a Parent Support Parent by completing a five-part training series with Matrix Parent Network and Resource Center.
January 22, 2019
10 am to 12 pm
Matrix Office in Novato
Parents who are raising youngsters with disabilities or special healthcare needs often feel overwhelmed and alone. Many parents who reflect back on their own journey say speaking with another parent who has been there was the most helpful support they received.
By completing this training you will learn more about Matrix Parent Network and Resource Center and the work we do with families. You will gain skills to help other parents understand and cope with their emotions and de-stress and take care of themselves
If you are unable to attend in person, let me know and we can discuss other options to gain the information needed. Becoming a support to another family is a rewarding opportunity.
Matrix Office in Novato
94 Galli Drive, Suite C
Novato