Matrix has already had wonderful holiday celebrations.
Sensitive Santa in Santa Rosa.
We started with Sensitive Santa events in Santa Rosa, December 2nd and 3rd. Thank you to Moore Heating for hosting Sensitive Santa in Santa Rosa. Thank you to Gina Papa Flores, Sarah Ponsford, and Dominique Soileau for organizing the event!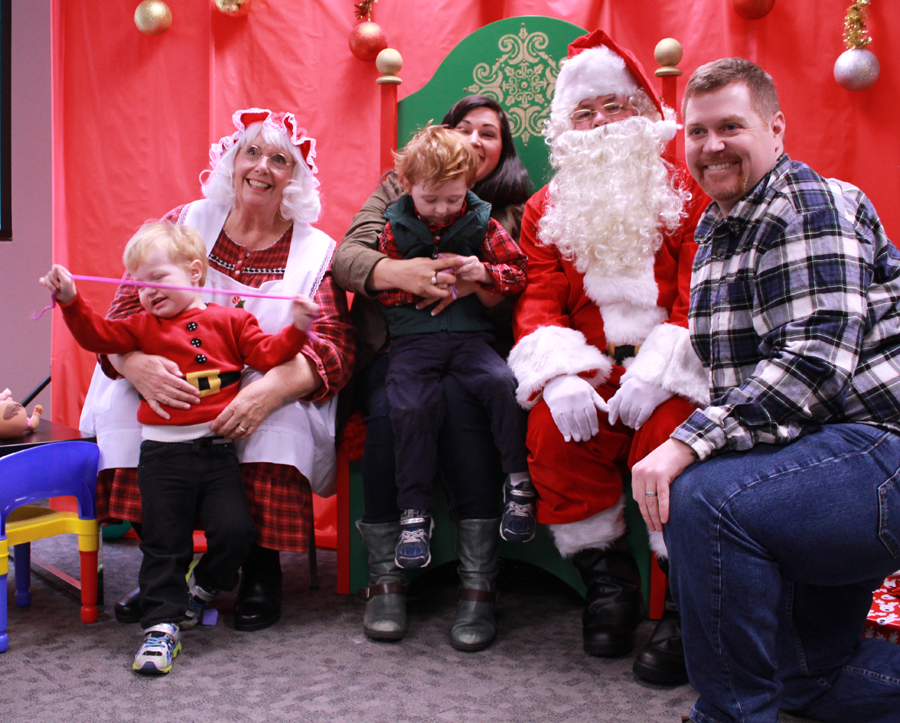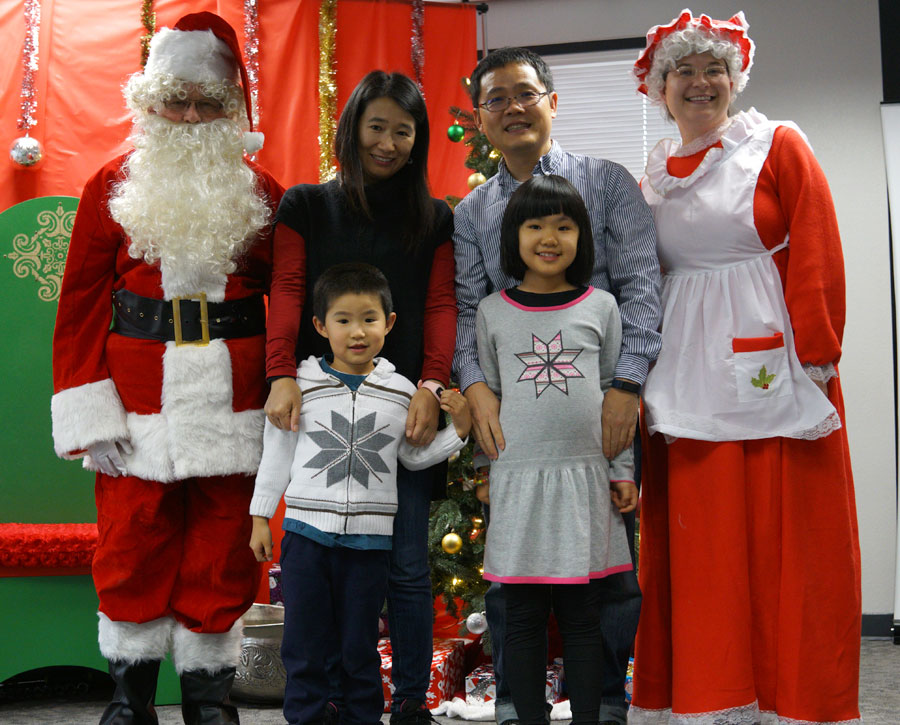 At the Sensitive Santa event in Santa Rosa, there were at least two families who lost their homes in the recent fires. They really loved the event and their kids walked out with huge grins.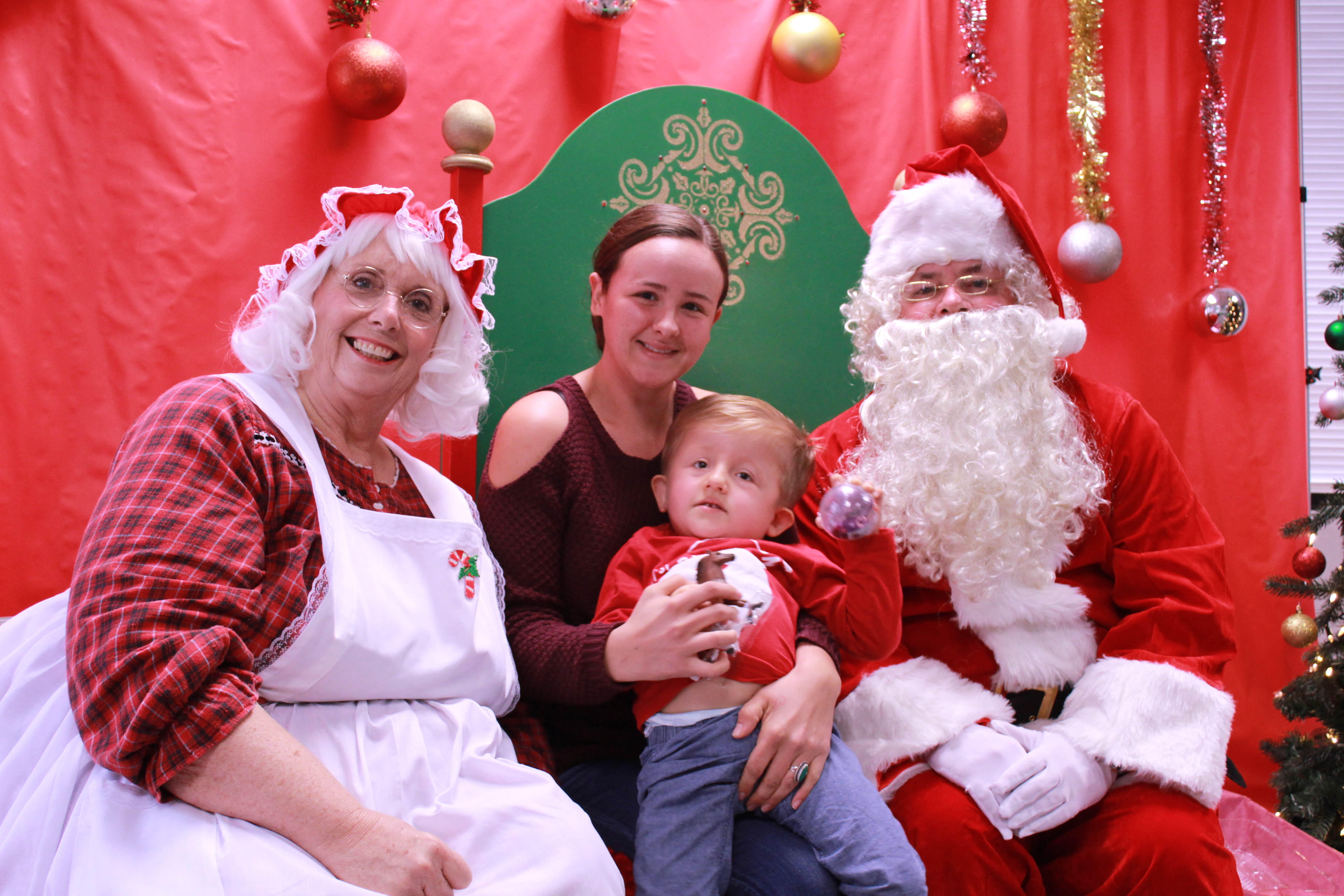 One of the fathers even made a donation to Matrix. He said they had been feeling so isolated with their child. As soon as they walked in there was a sense of calm and acceptance. They had not heard of Matrix before and were really excited to learn about us. The event brought tears to his eyes.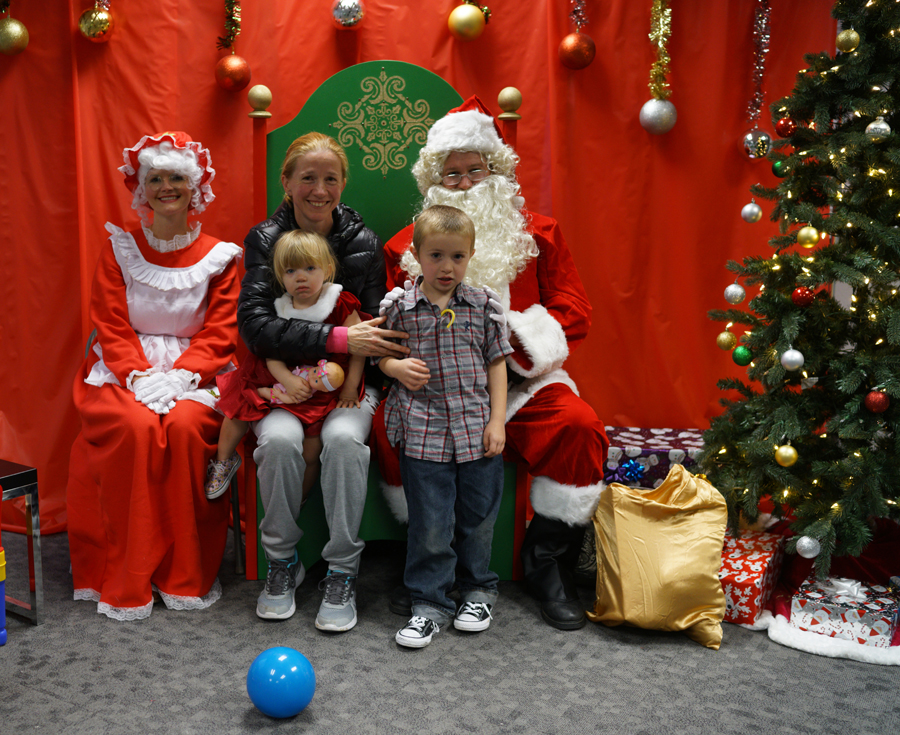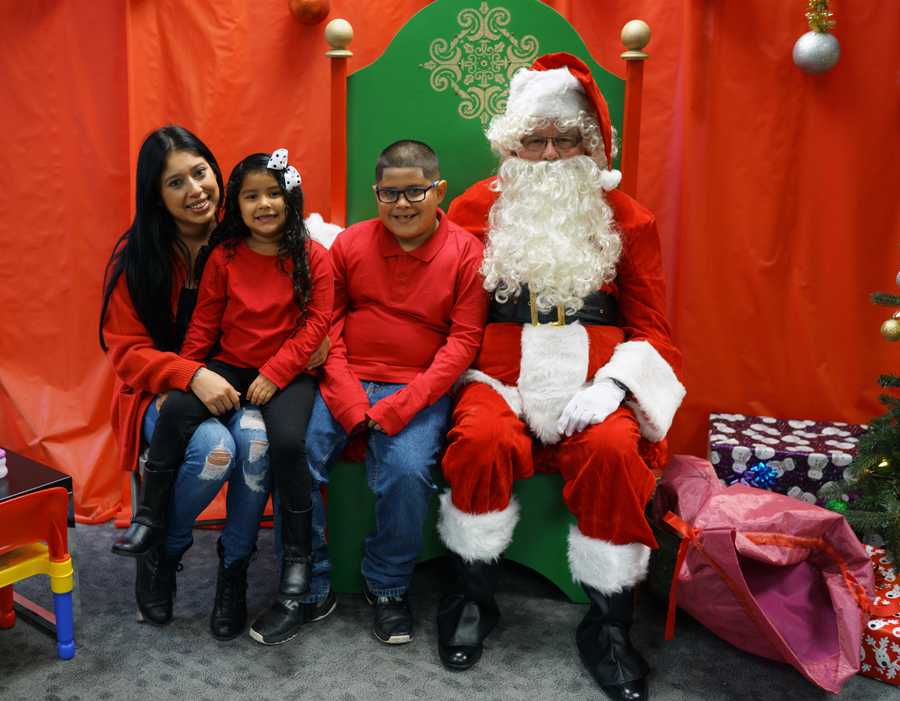 Sensitive Santa in San Rafael
The San Rafael Sensitive Santa Event was held on December 9th. There was a happy and energetic feeling outside, as kids played in the schoolyard and parents bonded. Inside, kids visited with Santa and Mrs. Santa in a calm and serene setting. Thank you to Shana Gaviglio Kenney of All Children Academics, and Colleen Arnold of Arnold Advocacy, and Professionals Empowering Parents (PEP) for organizing this event in Marin County.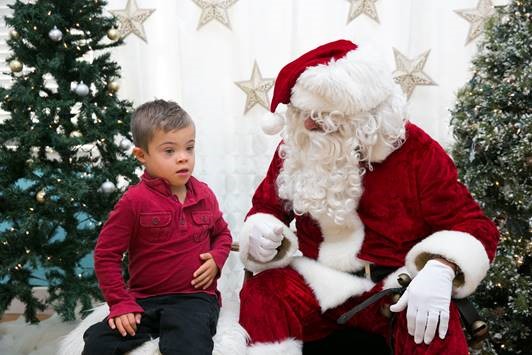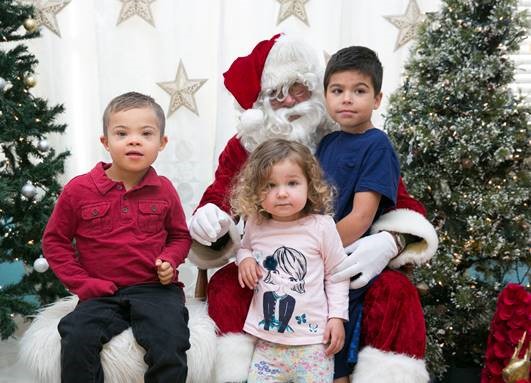 Here is what some of the parents had to say about the Sensitive Santa in San Rafael event:
"Having an opportunity to warm up to Santa and Mrs Claus makes a big difference in my son's comfort level. Mall Santas are kind, but the rush to choose from not-great photos right in that moment while my kid is spinning circles on the floor or running away and the next kids in line are already on Santa's lap COMPLETELY ruins any chance of a positive experience for both me and my son. This Sensitive Santa event is well planned and supports an incredibly warm, calm visit with the big guy. Thank you, Matrix!" Lesley Legakis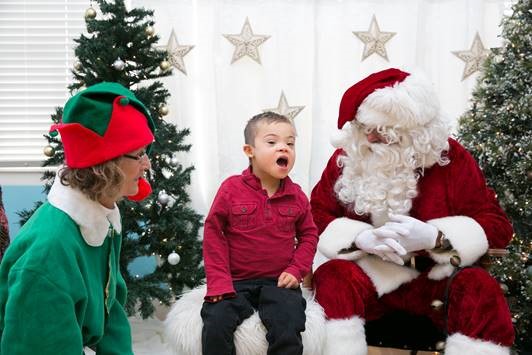 "We felt like we could let our guard down for once. It's a very lonely world in the world of autism, but the entire time we were at this event we felt relaxed and among like-minded people." ~ Anonymous
"Sensitive Santa provided such a supportive and welcoming atmosphere for our family. We left with grateful hearts and tired fingers from texting the first ever picture of our son smiling with Santa."~Shannon S.
"Because of this event my son was able to experience a visit with Santa. Thank you so much for all the work you do for our little ones. You are so valuable to our community!" ~Brandy Riggen
Silveyville 2017
We also had our annual holiday event for Solano County schools and families at the Silveyville Tree Farm in Dixon, on December 8th. As always, Silveyville was a huge success with over 250 children attending.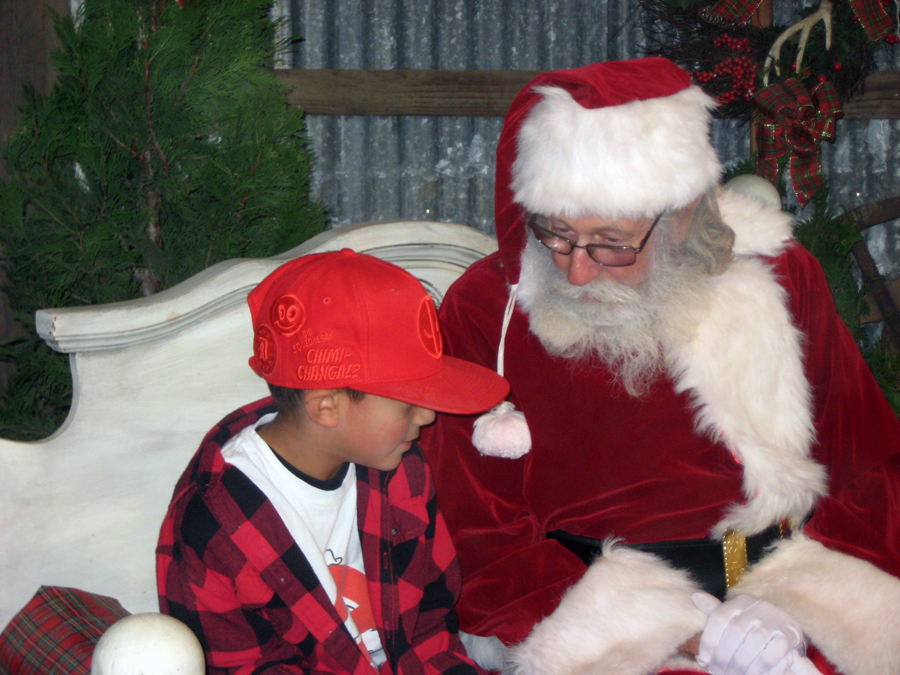 Visiting with Santa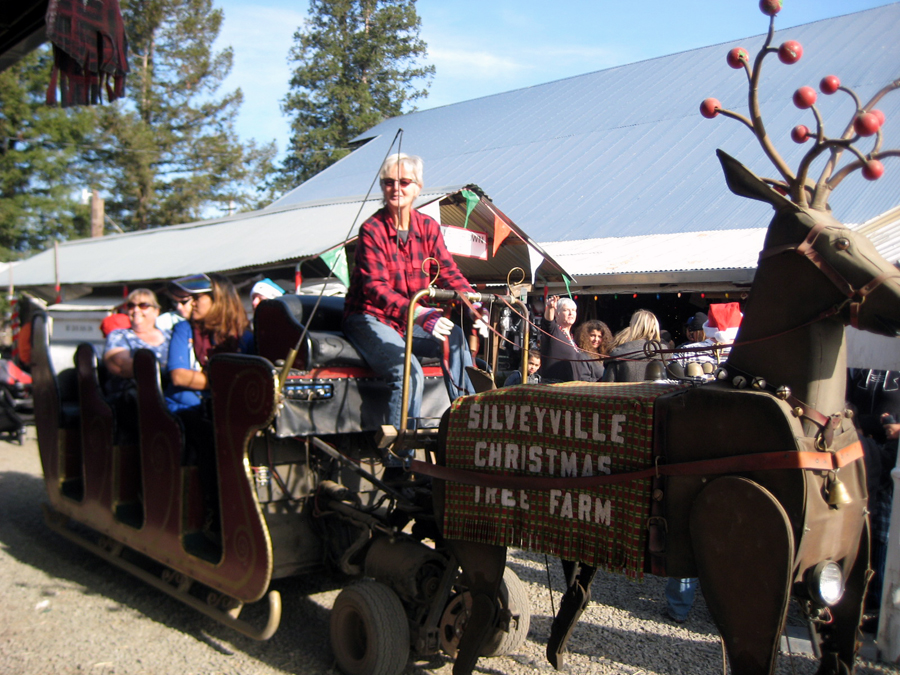 Sleigh ride at Silveyville
A BIG thank you to the Silveyville Tree Farm who provided an awesome venue, and to our Parent Advisor, Stephanie Ryan, for her superior organizing skills. Thanks also to our volunteers from the Solano community, and especially to our volunteers from Kohl's Department Store.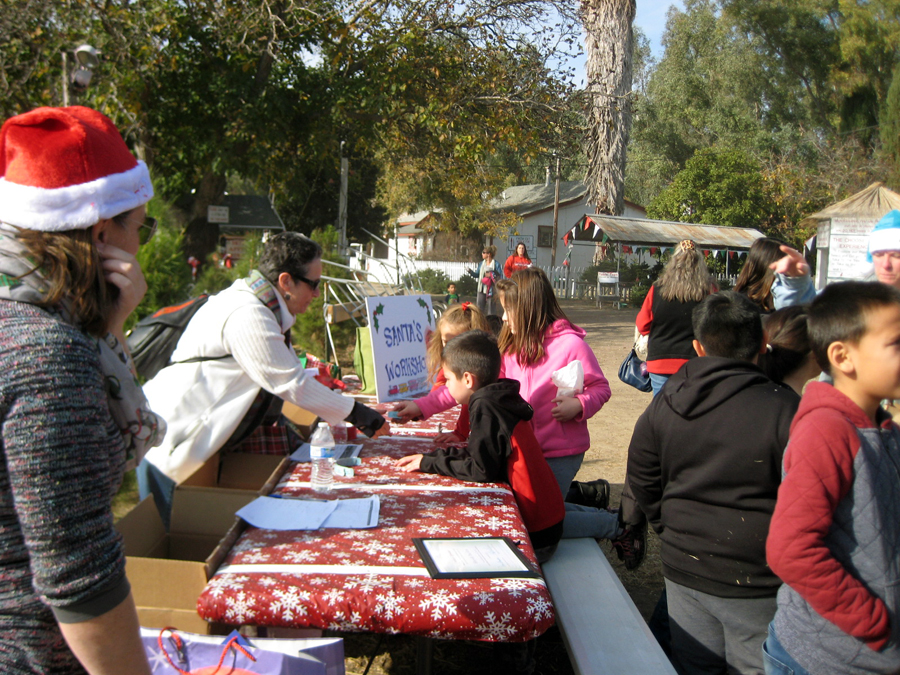 Santa's Workshop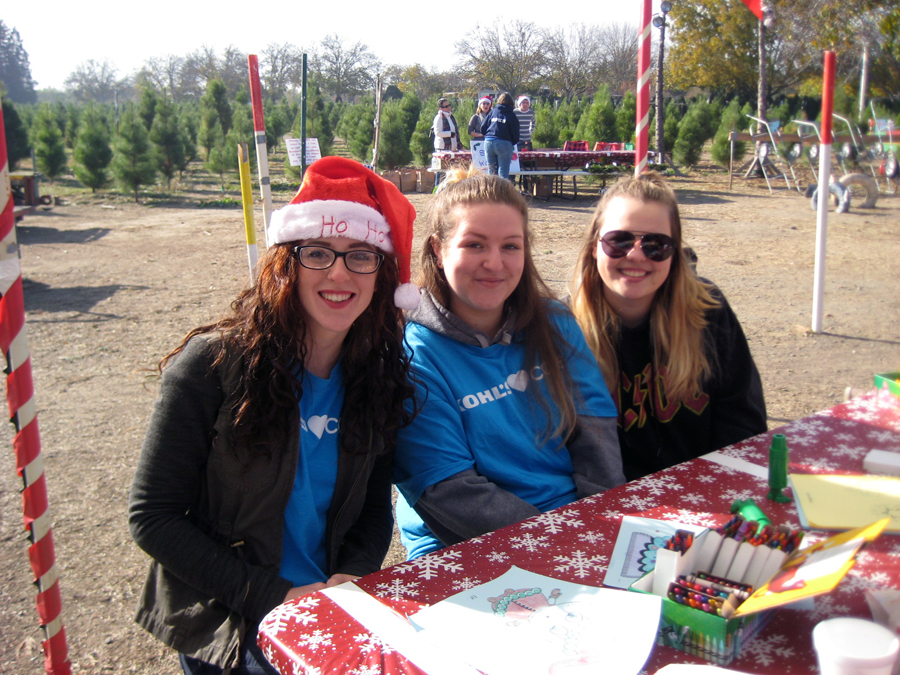 Thank You Kohl's volunteers!
"The overall feel was very festive. There were several family groups that participated and made a family adventure out of it. One in particular had the siblings of a child with special needs with them and they all came to the gift table and were so happy to get a little gift!" ~Erin G.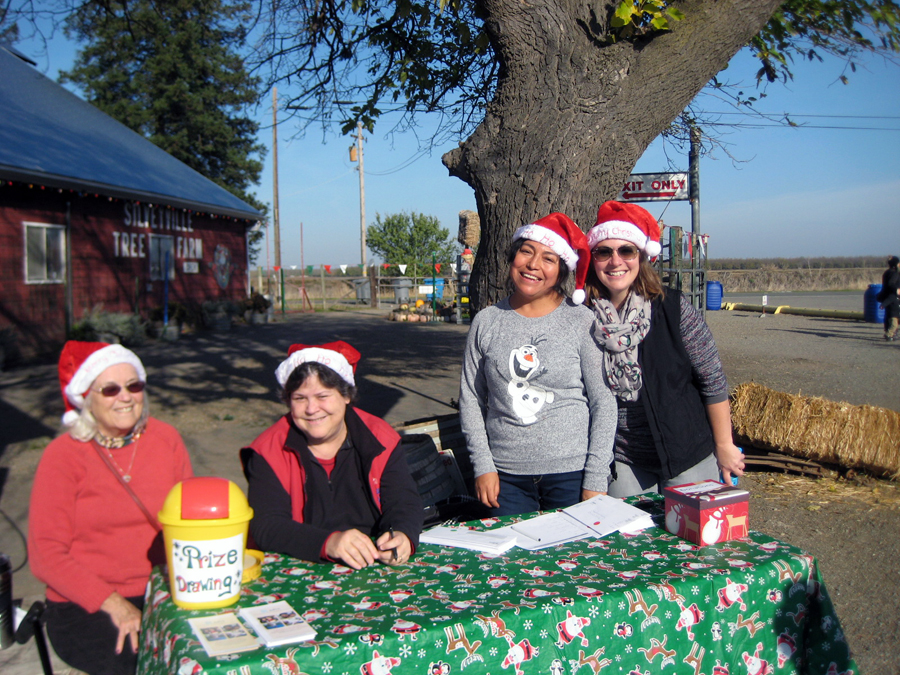 At the Registration Table
HUGE THANKS to Head Elf, Stephanie Ryan, who organized the event.
"Along with Ana, Alyssa, Erin, Gloria, and Stephanie, I was happy to be part of this event. This year went incredibly smoothly; there was a calm but festive mood throughout the farm. We heard comments from many people about what a great event this is, and how they look forward to it every year. One of the classroom teachers said "it's the best day of the year!" ~ Virginia T.
May your holidays be joyful and may the coming year bring health and prosperity to you and all our Matrix families and friends!
* Problems viewing this post?/¿Problemas para ver nuestro sitio web?