An Announcement from the Board of Directors at Matrix Parent Network and Resource Center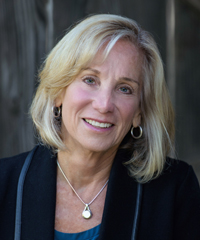 Novato, CA, May 23, 2019 – The Board of Directors of Matrix Parent Network and Resource Center announce the hiring of Beth L. Schecter, MPH, MBA, as Interim Executive Director. Effective May 16, 2019, Nora Thompson retired from her position as Executive Director after 30 years as an employee of Matrix. During Nora's tenure, the organization successfully served families of children with special needs, ages birth to 22, in the counties of Marin, Napa, Solano, and Sonoma. Parents have turned to Matrix during some of the most difficult times for their families and received exactly the help they needed under Nora's guidance. Nora will be greatly missed and we wish her well.
During the transition to identify Nora's replacement, the Board contacted the Center for Volunteer and Nonprofit Leadership to help in the selection process. Beth was chosen to serve as the transition specialist to Matrix.
Beth has served as an Interim Executive Director for 14 nonprofits and the permanent director of four social service and mental health organizations in Contra Costa, Marin, and the Peninsula. She has 27 years of executive management experience. She has worked with many family service organizations and has run family resource centers and child welfare programs. Organizations she has worked with include Edgewood Center for Children and Families, Jewish Family and Children's Services, East Bay Agency for Children, UCSF Infant Parent Program, Agricultural Institute of Marin, Shelter, Inc., and many more. She specializes in transition management and board governance.
Beth looks forward to working with Matrix, "I am delighted to work with this important organization during this critical time in its lifecycle. When a long term leader such as Nora exits, it is so important to have experienced leadership ensure the continuation of stellar services and the ongoing sustainability of the organization. I am excited to be working with Matrix and for the counties and families they serve."
Matrix's mission is Empowering Families of Children with Special needs to successfully understand and access the systems that serve them. Achieving this mission requires close collaboration and consistent mutual support among many community organizations, resources, and systems that serve families and children with special needs. Matrix serves as a regional Technical Assistance center for 11 states and 26 organizations as well as an Early Start Family Resource Center for Marin, Solano, and Sonoma counties.
The Board of Directors believes that with the right leadership, Matrix will thrive and continue to effectively serve our constituents. Alexis Lynch, Board President, had this to say, "We look forward to working with Beth over the next several months while we determine the best new leadership for Matrix as we move into our future and achieve our strategic goals."