Join our Team as Program Manager: FEC (Family Empowerment Centers)
Matrix Parent Network & Resource Center is a 501(c)(3) non-profit organization. Matrix provides both direct services to families and technical support services to other federally-funded parent centers.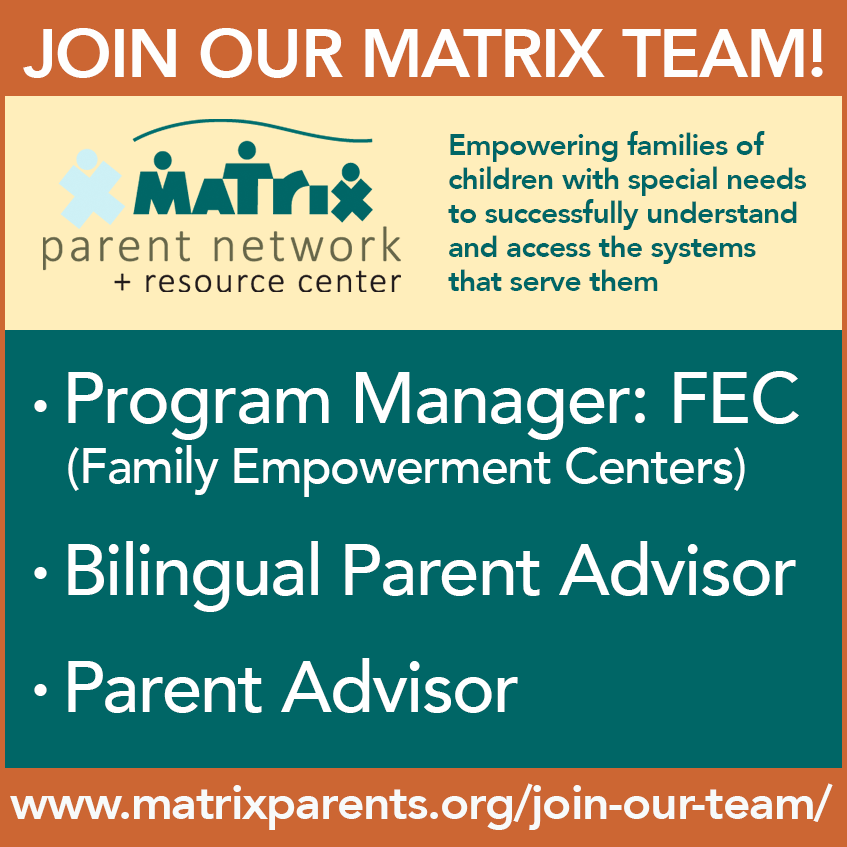 Matrix Parent Network is proud to be an equal opportunity employer committed to creating a diverse and inclusive workforce.