Skip to main content
Matrix May 2022 Express / Matrix Mayo 2022 Expreso
The focus of our May 2022 Express is Resolving Problems in Special Education / El enfoque de nuestro Express de mayo de 2022 es la resolución de problemas en la educación especial.
Check out our upcoming course offerings
Apply for one of our job openings Read about our new bilingual parent advisors
Take a look at our new IDEA tip featuring an on-topic tip from the U.S. Department of Education resources on the Individuals with Disabilities Education Act (IDEA).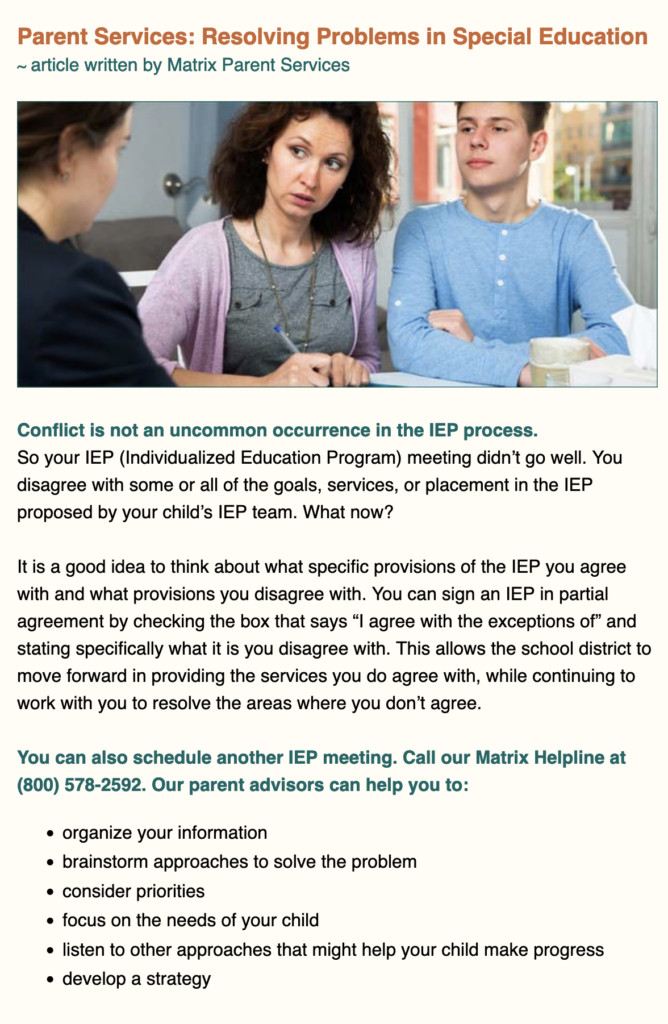 Solicite una de nuestras ofertas de trabajo
Lea sobre nuestros nuevos asesores de padres bilingües
Eche un vistazo a nuestro nuevo consejo de IDEA que presenta un consejo sobre el tema de los recursos del Departamento de Educación de EE. UU. sobre la Ley de Educación para Personas con Discapacidades (IDEA).