Description:
Learn more about Functional Behavior Assessments (FBA)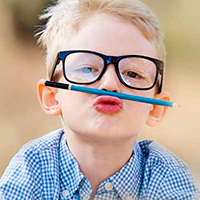 This training is on the FBA (Functional Behavior Assessment) analysis and the critical factors considered when writing a BIP (Behavior Intervention Plan).
Collaborate with future special education teachers to more deeply understand your child's behavior and behavior plan
Learn best practices for the FBA/BIP process
Analyze your child's BIP
EVENT TIME: 5:00 pm – 7:00 pm
IN PREPARATION FOR THE TRAINING:
Watch a short video prior to attending the session, link to be emailed to registrants before the training.
If you'd like to send a copy of your child's BIP (with names and identifying information blacked out) prior to the event so the students can be more prepared, please send it to alyssad@matrixparents.org. Please bring a copy of your child's BIP to the event as well.
IF THIS TRAINING IS FULL BY THE TIME YOU TRY TO REGISTER, PLEASE CALL 415-884-3535 AND ASK TO HAVE YOUR NAME ADDED TO THE WAITING LIST. THANKS!
This training is in collaboration with Arnold Advocacy, Dominican University, and Matrix Parent Network.
Free for families / $25 for professionals