Description:
Attorneys Answer Questions about Special Education Rights!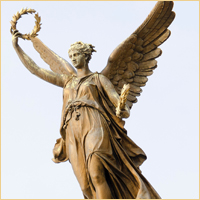 Did you attend our recent trainings on the Notice of Procedural Safeguards? If you did, do you have more questions?
Patricia Black and Lawrence Siegel of The Child Law Group will be here to give a brief overview about Procedural Safeguards and to answer your questions about Special Education rights.
Even if you didn't make it to our Procedural Safeguard trainings, bring your questions. This will surely be an informative session for all!
Register early because there is limited seating and this fills up fast.
Free for families, $25 for professionals.
IF THIS TRAINING IS FULL BY THE TIME YOU TRY TO REGISTER, PLEASE CALL 415-884-3535 AND ASK TO HAVE YOUR NAME ADDED TO THE WAITING LIST. THANKS!