January 22nd through January 24th, 2018.
Attention Achondroplastic children and their parents (with or without achondroplasia).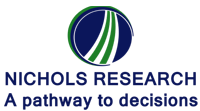 Nichols Research is conducting an online survey (approximately 2 hours of time). The purpose of the survey is to help improve awareness and education around the topic of achondroplasia, and to understand interest in new therapies. For participating, each patient will receive $250.00.
Click here to download a flyer.
Questions? Please call (510) 794-2990.