Come join us Saturday May 19!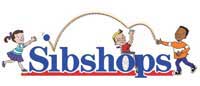 Who:​ Siblings of Children with Special Needs
When: ​Saturday May 19th from 10am to 1pm (lunch included)
Where: ​Downtown Petaluma, upstairs in McNear Building
7 Fourth Street #46, Petaluma
How: ​Register at ​Sonomacountysibshop@gmail.com​ or call/text Kathy at 707-780-262
Sibshops are recreational monthly meet ups for kids ​aged 8 - 12​ where we have fun engaging activities, eat lunch, be silly/creative and also spend a bit of time chatting about the joys and challenges of having a sibling with special needs.
Click here to download an event flyer.
Sibshops have been around for years and now we have one in Petaluma! These unique siblings will have a lifelong connection with their brother/sister with special needs and spending time with peers 'in the same boat' is quite helpful and reassuring!
Cost: $45 for one child, additional sibling $35
(a few partial scholarships are available)
Sponsored by: Seeds of Awareness.