Goal Night at Dominican
November 5, 2018 –
Library, Room 201
Map and Directions | Register
Description:
Want SMART IEP Goals?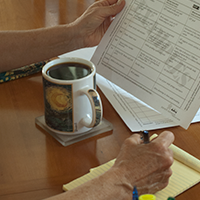 Matrix invites you to join Colleen Arnold, MS, and Dominican University Special Education students (future teachers) for a night of collaboration and education, focusing on improving your knowledge of SMART goals and your child's academic goals.
SAN RAFAEL:
Date: Monday, November 5*
Time: 7:30 pm – 9:00 pm
*Register early to reserve your seat
Prior to Goal Night, view Colleen's SMART Goal video (link will be sent to you with confirmation of your registration).
At Goal Night, Colleen will talk about best practices for writing strong, informative baselines and SMART IEP goals.
After Colleen's talk, collaborate with Special Education teaching students to identify the strengths and weaknesses of your child's current academic goals.
Whether you're satisfied with your child's IEP goals or you feel that this year's goals are just not specific, measurable, or challenging enough…then Goal Night is for you!
*Please bring two copies of your child's IEP goals. A black sharpie works well to black out your child's personal information for confidentiality.
IF THIS TRAINING IS FULL BY THE TIME YOU TRY TO REGISTER, PLEASE CALL 415-884-3535 AND ASK TO HAVE YOUR NAME ADDED TO THE WAITING LIST. THANKS!
Free for families / $25 for professionals