JOIN A VIBRANT TEAM!
Matrix Parent Network and Resource Center is hiring for the position of Program Manager: Family Empowerment Centers (FECs)
POSITION SUMMARY:
Oversees all functioning and productivity of a program team that implements the newly forming Family Empowerment Center in Marin, as well as existing FECs in Sonoma, Napa and Solano. Responsible for supervision, quality assurance, data collection, reporting, budget management and decisions, achievement of grant objectives, and team performance. Works with Program Director to carry out strategic department and organization goals.
Our ideal candidate is a highly motivated and energetic team builder with experience managing people in a positive and inspiring manner, who is forward thinking and passionate about the delivery of services to our client families. The candidate advocates for the client community and builds coalitions that leads to system and process changes. The candidate has demonstrated knowledge and experience with related service systems and possesses an understanding of the parents' perspective of disabilities issues. Click here to read the full description.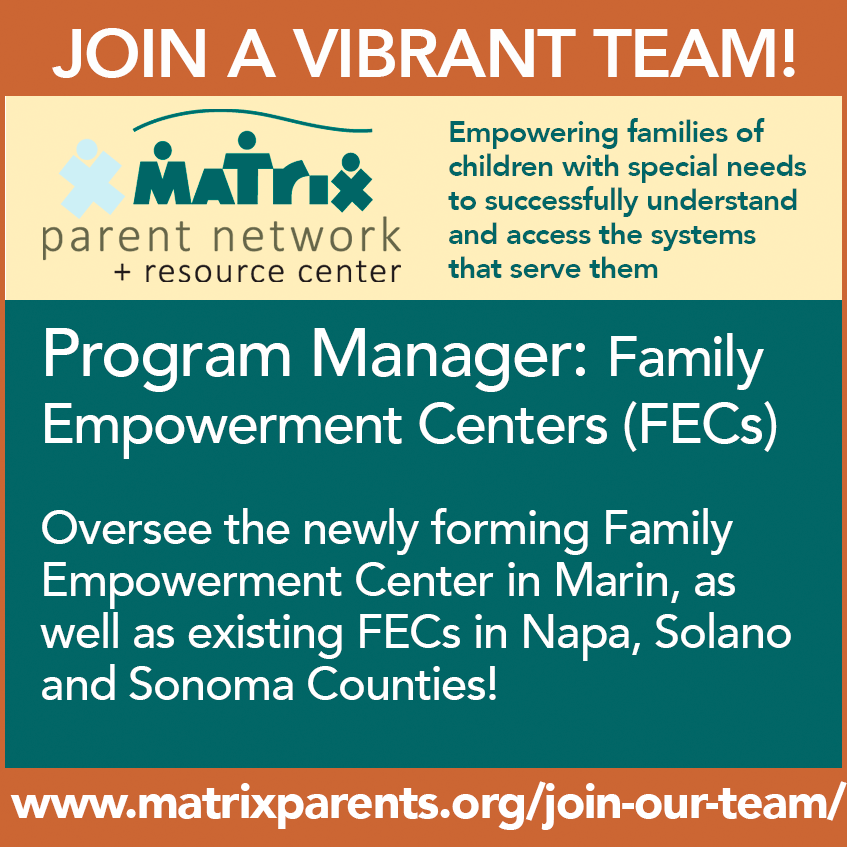 Matrix is funded through the CA Department of Developmental Services, CA Dept of Education and the Federal Office of Special Education Programs. We work in partnership with related organizations throughout the Bay Area.