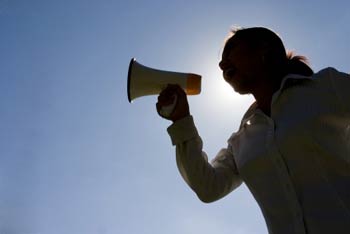 Advocacy -
No one is a better voice for a child than a parent or guardian.  There is no better way to be involved than to find that voice for your child.  Find some key information and resources to help you speak up for your child here.
Advocate for Your Child - Tips for building an effective advocacy strategy
Advocacy Resources  - Links and information from Matrix and around the Web about doing what you can to ensure your child gets the education and assistance he or she needs.
Look here for current research surveys and add your knowledge and experience to the group effort to learn about and help overcome difficulties presented by disabilities.  Matrix will never post a survey that requires personal information to be tracked.