CALIFORNIA DEPARTMENT OF DEVELOPMENTAL SERVICES EARLY START INFORMATION PACKET
This packet is for parents and other caregivers of infants and toddlers who may have, or are known to have, developmental delays or disabilities. Professionals and others can use this information to help support families and their young children.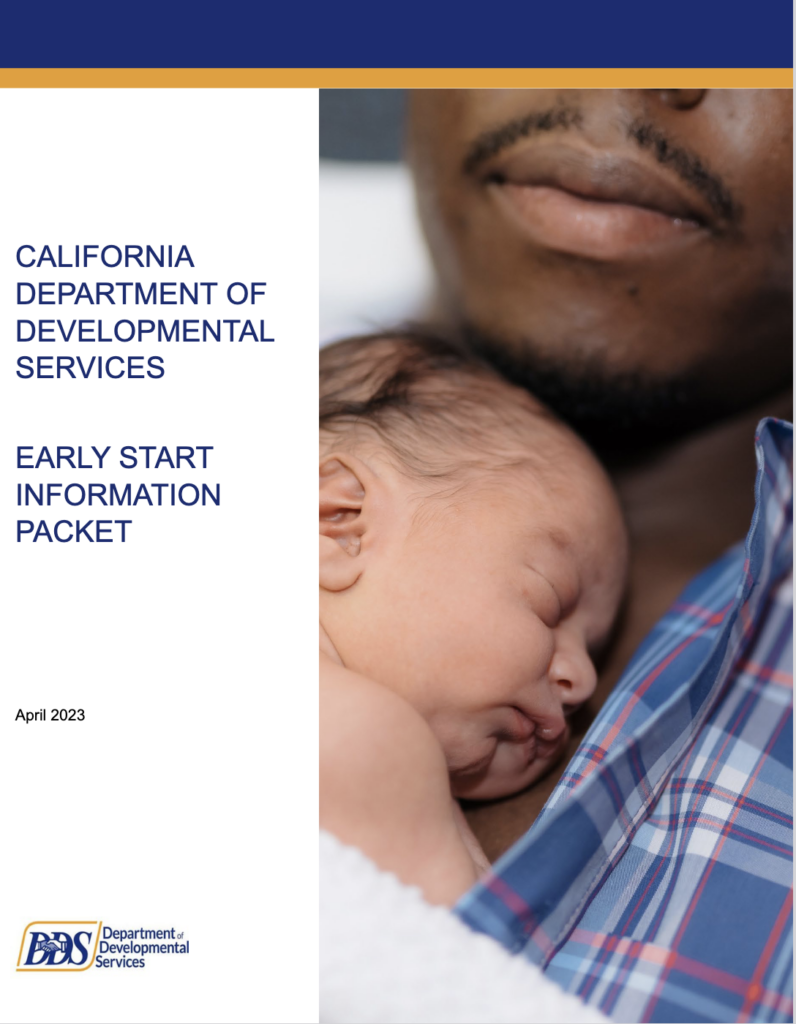 This guide is divided into six sections to make it easier to use. Depending on your interest, you can start reading at any section.
Part 1: General Information
Part 2: Applying to Early Start
Part 3: Navigating Early Start
Part 4: From Early Start to School
Part 5: Know Your Rights
Part 6: Contacts and Resources