This only works with YOU!
It takes a community. Join us as we continue to serve families of children with special needs. Matrix provides free services annually to diverse families with children ages birth to 26 in four Northern California counties.
Find a plan that works for you and contribute to Matrix. Donate directly or help us secure other community contributions. Connect families to supports and resources when they need it most.
There are many ways you can help Matrix!
Donate Now
Planned and Major Giving
Thank you for considering a gift to empower families of children with special needs to successfully understand and access the systems that serve them. Strategic planning allows you to align your charitable giving with your overall financial and estate plans. A gift of support to Matrix is a gift of training and education to families who have children with special needs. We can help you find a plan that's right for you.
Promotions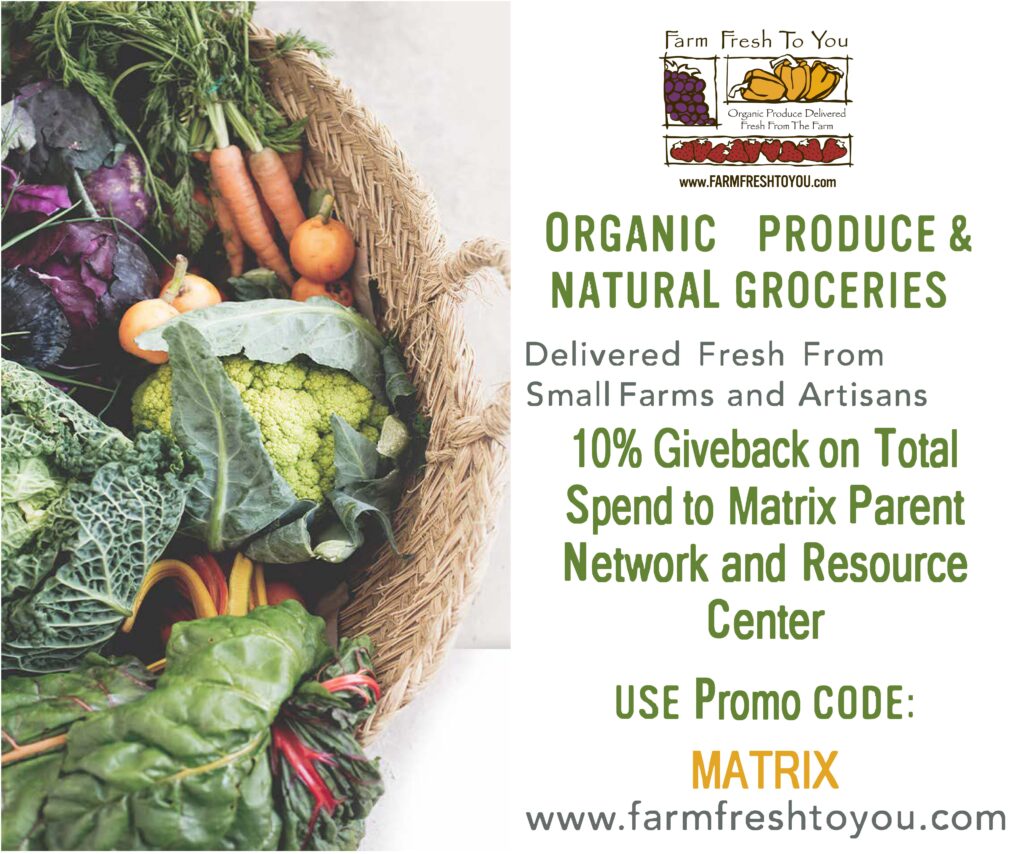 Receive fresh, organic produce conveniently delivered right to your home or office while earning 10% for Matrix! Farm Fresh To You is offering their service as a fundraiser for Matrix Parent Network and Resource Center. 10% of their total spend will be paid to the organization. Click here to download the Farm Fresh To You flyer!
Farm Fresh to You (FFTY) has been farming since 1976. The FFTY online farmers market is fully customizable to each family's dietary needs. They offer full control over delivery schedule, no delivery fees, and satisfaction guaranteed. There is no commitment and no contract.