Celebration of Life on October 23rd for former Matrix Board President Norm Bryan
Norman L. Bryan, Jr., 80, passed away after a brief and sudden illness on September 4, 2021, surrounded in love by his wife, daughter, and son. Norm served Matrix for many years as both a Board member and our Board President.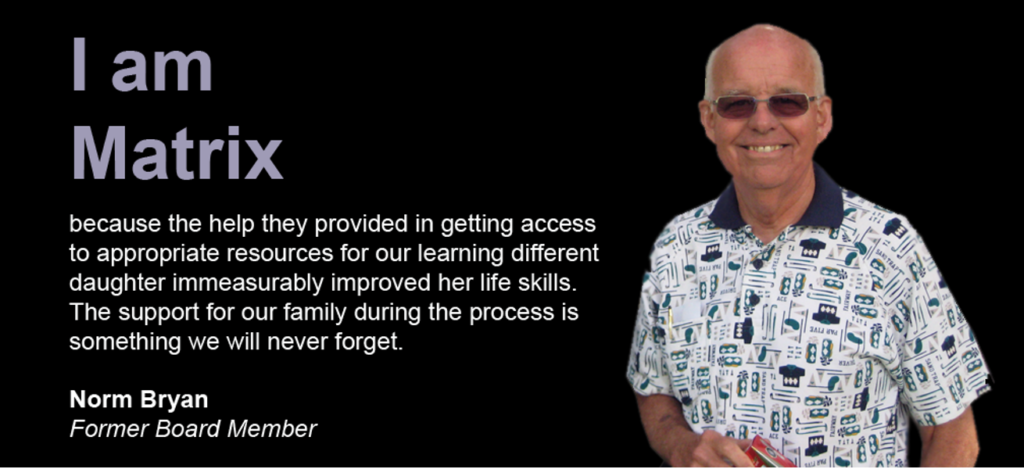 Norm was a kind, compassionate, positive leader. He kept Matrix going through many hard years. He and his wife had used Matrix services. Norm also served on the committee for the golf tournament helping to make it a success and was a consistent donor to Matrix.
A memorial celebration of his life will be held on Saturday, October 23, at 2 pm at First United Methodist Church, Santa Rosa. All fully vaccinated guests are welcome. For those who cannot attend in person, the service will be live streamed and recorded.