Conservatorship reform comes to California January 1, 2023!
Governor Newsom Signs Civil Rights Assembly Bill 1663 The Probate Conservatorship Reform and Supported Decision-Making Act.
News below is from State Council on Development Disabilities Newsroom. Click here to read other news.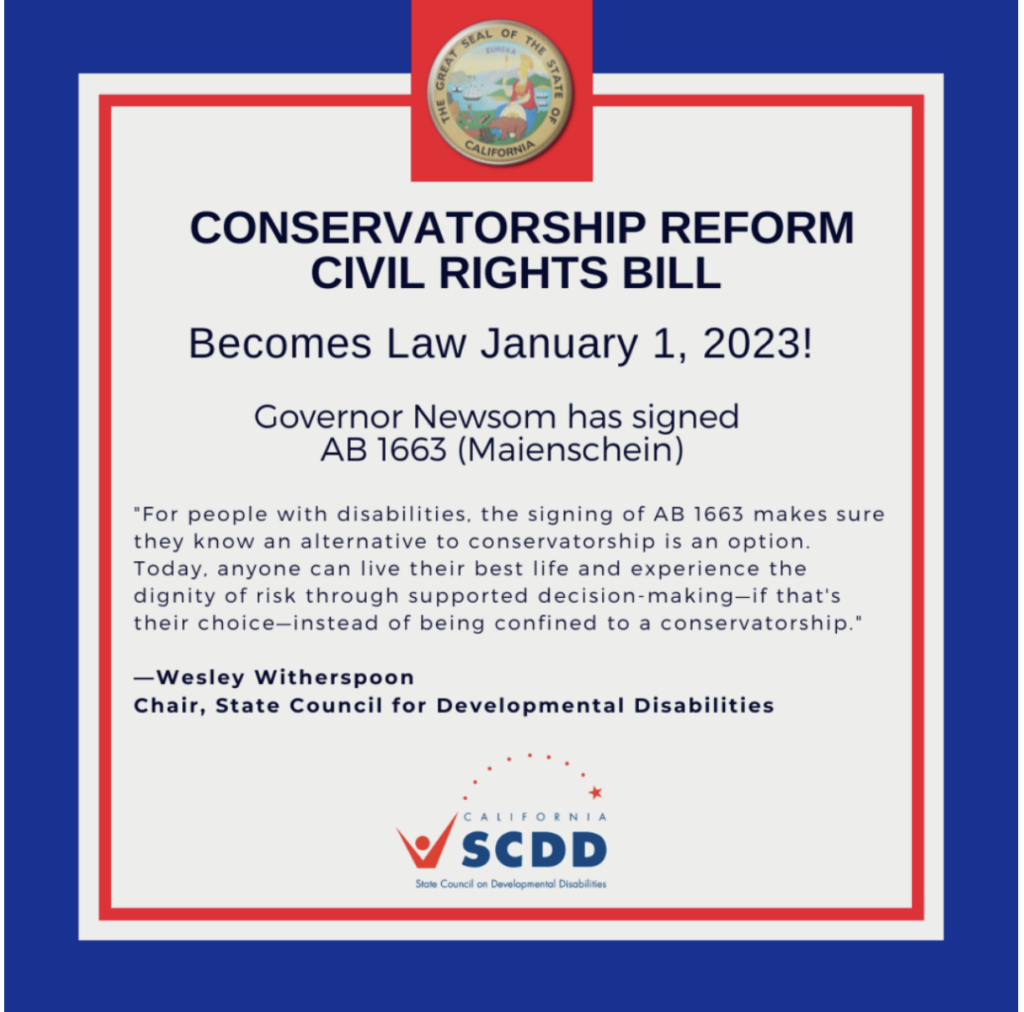 SACRAMENTO—Today, conservatorship reform has come to California with Governor Gavin Newsom's signature on Assembly Bill AB 1663, introduced and championed by Assemblymember, Brian Maienschein (D-San Diego) and championed by Assemblymember Buffy Wicks (D-Oakland) and the California State Council on Developmental Disabilities as co-sponsor. This important civil rights bill will reform the state's probate conservatorship system that allowed the decade-plus mistreatment of the world's most famous conservatee, Britney Spears whose battle to end her conservatorship was finally terminated in 2021.
With AB 1663, California's seniors, and people with disabilities will have less-restrictive alternatives, including supported decision-making—to probate conservatorships. Additionally, greater protections will be put in place for conservatees to make sure they maintain choice and control over their lives—instead of being confined to a long-term or permanent conservatorship without recourse.
By establishing supported decision-making in statute—a person entering a conservatorship can now choose a trusted person or team of trusted people to help them understand, review, and express their choices—giving them support without unnecessary court interference.