Marin County SELPA: Engaging in Challenging Conversations
This 6-part online course is designed specifically for parents with the focus of increasing individuals capacity for engaging in conflict. Attendees will receive six (6) online classes coupled with six (6) coaching sessions. Attendees may choose the class and coaching session each week that works best for them.
May 2 – June 10, 2023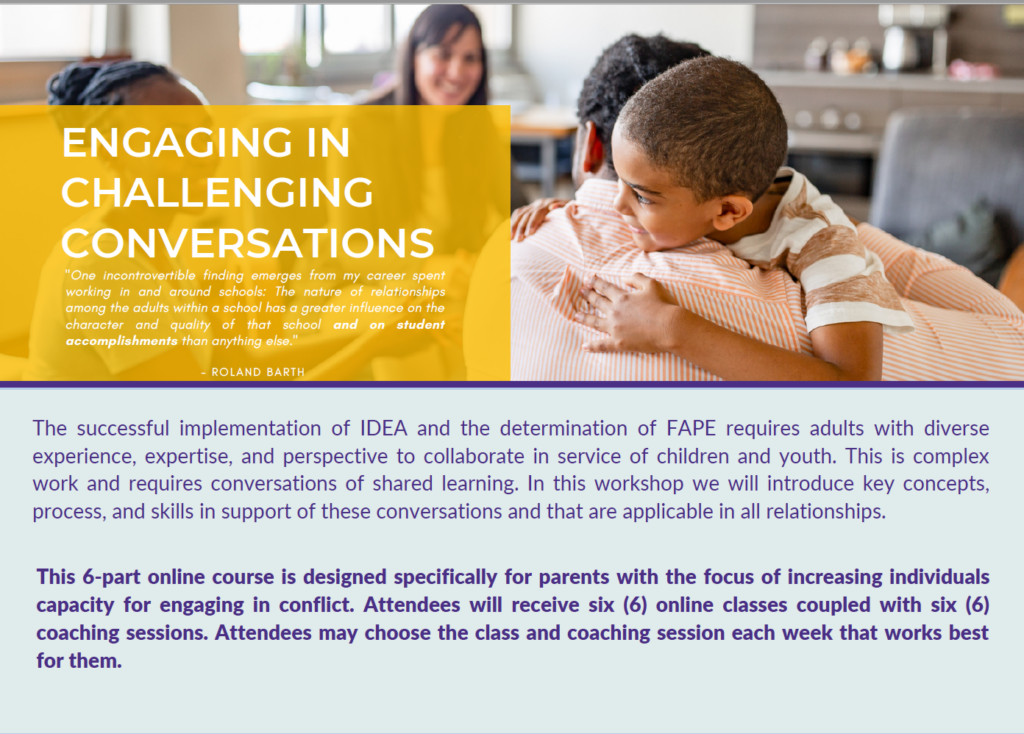 The successful implementation of IDEA and the determination of FAPE requires adults with diverse experience, expertise, and perspective to collaborate in service of children and youth. This is complex work and requires conversations of shared learning. In this workshop we will introduce key concepts, process, and skills in support of these conversations and that are applicable in all relationships
All participants are required to register for each class and coaching session.