Our PPE Program was a Success / Nuestro Programa de PPE fue un éxito
Over 1400 families received free Personal Protective Equipment (PPE)
With the help of California State Council on Developmental Disabilities (SCDD), volunteers, local schools, churches, Food Banks. and community organizations, organizations, Matrix Parent Network was able to provide PPE to over 1400 families.
Más de 1400 familias recibieron Equipo de Protección Personal (PPE) gratis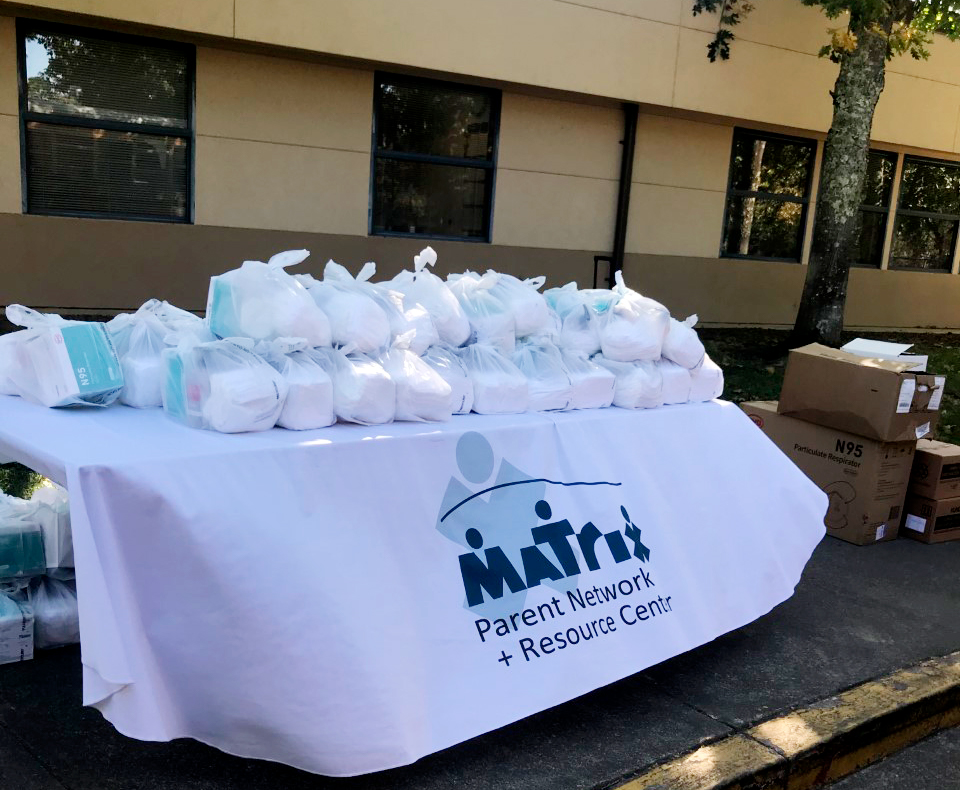 Con la ayuda de Consejo Estatal de Discapacidades del Desarrollo de California (SCDD), voluntarios, escuelas locales, iglesias, Bancos de Alimentos. y organizaciones comunitarias, Matrix Parent Network pudo proporcionar PPE a más de 1400 familias.