September 30, 2020




3:00 pm - 4:00 pm
POSTPONED AND RESCHEDULED TO SEPTEMBER 30, 2020
Attend this training and learn how to self-advocate and have your voice be heard by voting.
THIS IS A ZOOM TRAINING*
Matrix welcomes Alejandro Gastelum and Lourdes Carreno of the Office of Clients' Rights Advocacy (OCRA), Disability Rights California (DRC).
People with disabilities have the right to vote privately and independently like anyone else.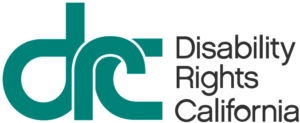 The purpose of this training is to empower people with disabilities to exercise their right to vote. The presentation provides general information about the right to vote, how to vote, where to vote, and when to vote.
The Office of Clients' Rights Advocacy will also provide Coronavirus updates for the upcoming elections.
EVENT TIME: 3:00 pm – 4:00 pm
Click here to download an event flyer (coming soon)
*This training takes place on zoom. Once you register you will receive an invitation and instructions.