March 27, 2020




10:00 am - 12:00 pm
In-person trainings are post-poned until the week of April 6
Come take a walk through Procedural Safeguards.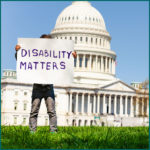 What are they? You know the information packet you receive at every IEP (Individualized Education Plan) and file away. It contains your and your child's Special Education rights and protections. We'll go through the packet one page at a time to help you better understand those rights.
This is Part 2 of a two-part training. It will focus on potential remedies – such as Alternative Dispute Resolution and Due Process – which are available to you if you can't reach agreement with your district.
Understanding your rights empowers you to be an effective member of your child's IEP team.
Free for families / $25 for professionals
Venue Phone: 415-884-3535
Address:
94 Galli Drive, Suite C,
,
Novato
,
California
,
94949
,
United States
Description:

Matrix's central office, located in Novato and primary location for trainings and workshops.