We have raised $8,916 towards our fundraising goal!
Thank you all who donated to support our Matrix Mighty Milers. We raised 89% of our fundraising goal! Bravo to our Mighty Milers team, Coach Kimberly and to our awesome Matrix Community! https://venturesendurance.enmotive.com/events/fundraising/2021-santa-rosa-marathon
Gracias a todos los que donaron para apoyar a nuestros Matrix Mighty Milers. ¡Recaudamos el 89% de nuestra meta de recaudación de fondos! ¡Felicitaciones a nuestro equipo de Mighty Milers, a la entrenadora Kimberly y a nuestra increíble comunidad Matrix! /
All donations made to Matrix Mighty Milers go to support special needs families. If you have not received a tax receipt for your donation please email kimberlyg@matrixparents.org
---
All Matrix Mighty Milers crossed the finish line! / ¡Todos los Matrix Mighty Milers cruzaron la línea de meta!
All Matrix Mighty Milers crossed the finish line! Your hard work paid off! GREAT JOB! Thank you all for your generous support. WE COULD NOT DO THIS WITHOUT YOU.
¡Todos los Matrix Mighty Milers cruzaron la línea de meta! ¡Tu arduo trabajo ha sido recompensado! ¡GRAN TRABAJO! Gracias a todos por su generoso apoyo. NO PODRÍAMOS HACER ESTO SIN TI.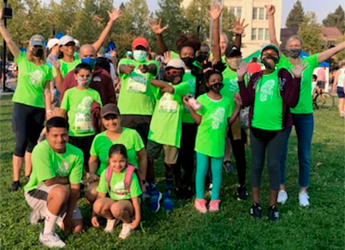 ---
Thank you Coach Kimberly!
Kimberly Grady, our Matrix Development Director, went above and beyond to make Matrix Mighty Milers a success. Her training calendar, team spirit, and encouragement attracted many to join in. She organized the Zoom meetings and Pep Rally – keeping us safe while keeping us STRONG! Mighty Milers came back this year with a roar!
Kimberly Grady, nuestra directora de desarrollo de Matrix, hizo todo lo posible para hacer de Matrix Mighty Milers un éxito. Su calendario de entrenamiento, espíritu de equipo y aliento atrajeron a muchos a unirse. Ella organizó las reuniones de Zoom y Pep Rally, ¡manteniéndonos seguros mientras nos manteníamos FUERTES! ¡Mighty Milers regresó este año con un rugido!
---
We are so grateful to our wonderful Board of Directors for all of their support at our booth! / ¡Estamos muy agradecidos con nuestra maravillosa Junta Directiva por todo su apoyo en nuestro stand!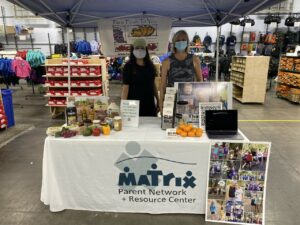 Mighty Milers is a chance for the entire family to get out of the house, move, and do something fun together!
---
MANY THANKS TO FARM FRESH TO YOU. We appreciate all of your support and our partnership with you!
Farm Fresh To You, a family farm growing organically since 1976, is proud to partner with Matrix Parent Network & Resource Center to offer our members a healthy way to fundraise.
---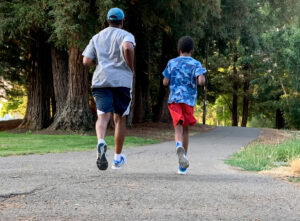 ---
Use our training calendar from Coach Kimberly to stay in shape for next year!! / ¡Utilice nuestro calendario de entrenamiento de la entrenadora Kimberly para mantenerse en forma para el próximo año!. Self-paced virtual 5K training for all to access and follow.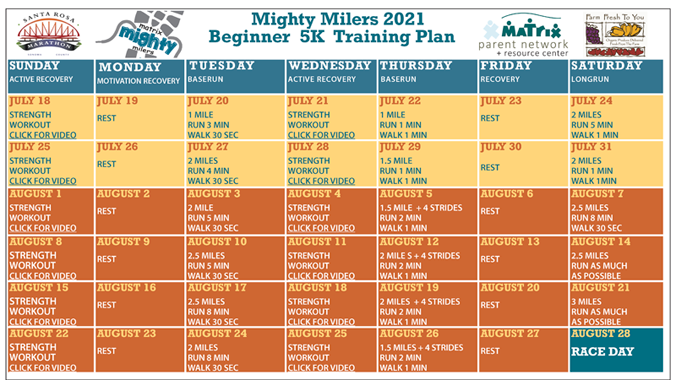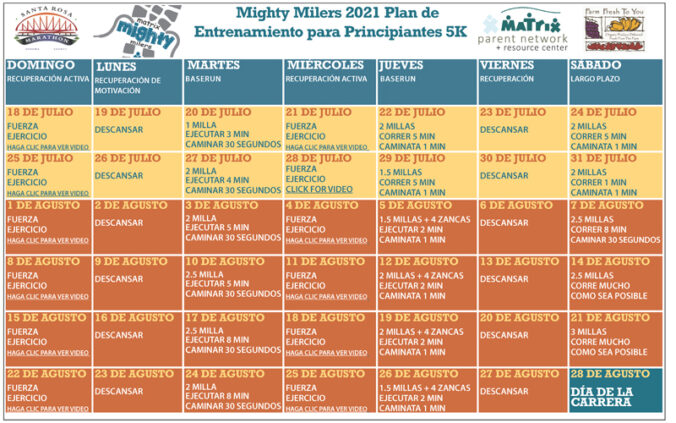 Para mantener a todos a salvo este año y aún así divertirnos, nos hemos estado reuniendo en ZOOM. Publicamos una capacitación virtual de 5 km a su propio ritmo para que todos puedan acceder y seguir.
---
WAYS TO KEEP HELPING MIGHTY MILERS AND MATRIX PARENT NETWORK